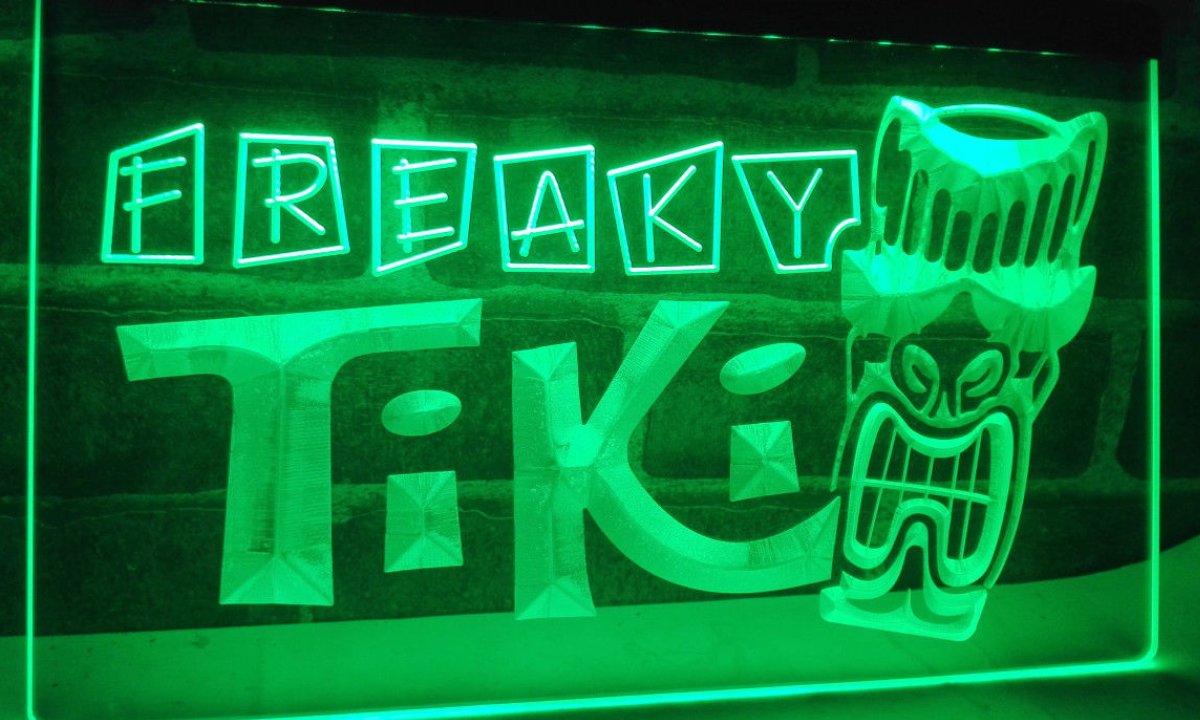 The Best Home Bar Gifts - Personalized Neon Light Signs
If you or a friend own a home bar or man cave, one of the most exciting things to do is to decorate it and make it a fun place to hangout with others. There are a variety of options available to make your home bar unique and a fun place to relax. However, there is one type of product that can increase an atmosphere much better than other products and can enhance any home bar to the max. This product is personalized LED neon light signs.
An Ideal Home Bar Gift - Bright Neon Lights
Personalized Home Bar Sign, Starting at $34.45
Neon light signs are the ultimate product to enhance a home bar. Some say that no home bar or man cave is truly complete with out the addition of LED or neon lights. This is because they truly enhance any atmosphere into more of an upbeat and attractive vibe. With the images/graphics you can receive on one of our personalized neon light signs, these will also bring personality and a sense of fun into a home bar. Our personalized Lite Signs™ LED neon light signs come with fun phrases that encourage fun and an enjoyable time.
Personalized Designs make the Ultimate Home Bar Gift
Personalized Neighborhood Pub Sign, Starting at $34.45
If you are looking for a perfect gift or just want to decorate your own home bar, a personalized design is something to look for. This is because personalized designs make the recipient feel extra special and they will be proud to show off a sign with their name on it. They worked hard for their home bar and a personalized design will show everyone that it is truly theirs. For many reasons, personalized gifts are some of the best types of gifts one can give. They truly make a more special connection than a product that is not personalized with their name on it.
Our Personalized LED Neon Light Signs are Very Affordable
When searching for the perfect home bar gift, it is hard to find very affordable options that will really enhance the atmosphere. That is why Lite Signs™ personalized signs are truly the best home bar gift. They start at just $34.45 for smaller designs and larger options are also available. If you really want to impress your friend with a unique gift or enhance your own home bar, one of our X-Large sign sizes will surely do the trick.
Putting it all Together
As we have shown in this brief article, one of the best home bar gifts are Lite Signs™  Personalized LED neon light signs. Available in over 50+ designs, you are sure to find the perfect sign for your friend or your own home bar. Neon lights are something that every single home bar or man cave should have. They enhance atmospheres with bright lights and make the bar fun to hangout at. Personalized design options further enhance the quality of these gifts. In sum, if you are looking for an affordable way to enhance your home bar or a home bar gift for someone else, Lite Signs™  Personalized LED neon light signs are the way to go.