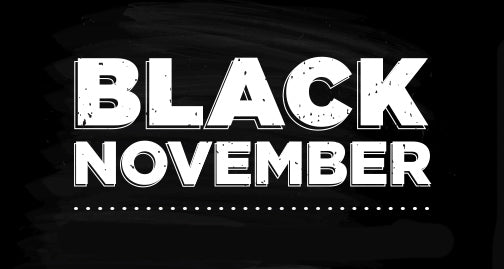 Black November 2021 Starts Early!
Way Up Gifts Black November 2021
Black November 2021 Starts Early this Year!
Each year, Way Up Gifts has a sale that lasts the entire month of November to celebrate the season and so our customers can buy gifts early that will arrive in plenty of time for the holidays. We truly encourage our customers to buy gifts for the 2021 holiday season as early as possible. Our Black November sale is the perfect time to do that!
Why Buy Holiday Gifts from Way Up Gifts
Way Up Gifts sells excellent quality products that are not only unique, but they are affordable. Sure, you may be able to find a stuffed animal at a local big box store, however, they always only have one or two options that every single kid on the block will receive for Christmas. Way Up Gifts offers 75+ unique stuffed animals and top-selling LED neon light signs that you will not find in any store in the USA. We are able to offer products with great value because we have such a high volume of orders with targeted products. 
Black November 2021 Coupon Codes
Dollar Discounts
Receive an additional $5 off your order of $75 or more with code BN5
Receive an additional $10 off your order of $150 or more with code BN10
Receive an additional $20 off your order of $250 or more with code BN20
Buy One, Get One
Buy 1 LED neon light sign, get 1 20% off with code BNLED20
Buy 2 stuffed animals, get the 3rd 20% off with code BNPLUSH20
note: only one discount code may be used per order