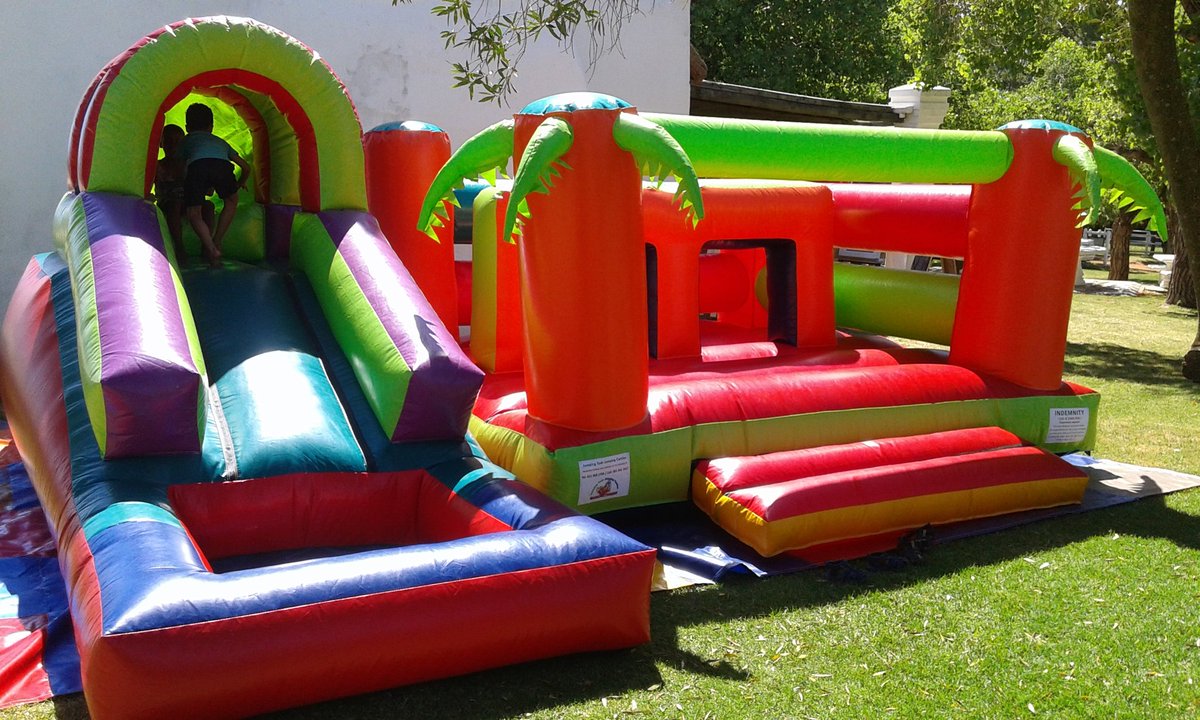 Bounce House Buying Guide for Damage Concerned Shoppers
Do Bounce Houses Damage Easily? / Bouncy Castle Buying Guide
If you are thinking about buying a bounce house, you have made an excellent decision to potentially bring hours of fun and excitement into your child's life. However, one important thing to be concerned about is whether or not the bounce house you purchase will break, damage, or get holes in it and deflate shortly after you purchase it. This is a very smart concern that many potential buyers have. As a matter of fact, this is certainly something that could be an issue with very cheap bounce houses. But, by reading the tips in this guide, you will learn how to purchase a bounce house that will be free from damage and holes for months and even years to come.
Don't Buy A Bounce House Based Solely on the Price
Searching only for the lowest price possible is not the correct way to go about purchasing a bounce house. This is because truly quality bounce houses take significantly more time, materials, and effort to create. This does not mean you will pay significantly more. Some of the cheapest bounce houses are also some of the highest quality, but going by price alone is not the way to shop for bouncy castles. In the rest of this article, we will explain what else to look for in a bounce house other than just the price.
Ensure the Bounce House Is Double, Triple or even Quadruple Stitched
The stitching on a bounce house is one of the most important factors that determines its durability. Stitching is what connects the different parts of the bounce house together. Like building a brick house, the stronger the pieces are connected together, the stronger the bounce house will be. Many cheap bounce houses out there are only single stitched, meaning they are not connected strongly and are more liable to damage due to even insignificant wear and tear. Double and quadruple stitched bounce houses are the way to go.
Ensure the Bounce House comes with a Repair Kit
Even some of the highest quality bounce houses may damage if not cared for properly. For example, if a sharp object somehow got in contact with a bounce house, it could cause a hole and deflate it. This is a reason why you want to make sure that the bounce house comes with a repair kit. Repair kits typically include small pieces of the same material the bounce house is made of and the correct materials to patch up any holes. If a bounce house does not come with a repair kit, you are typically out of luck if your bounce house is damaged and may not be able to find the right materials to patch it up by searching random stores or even online. All of our bounce houses at Way Up Gifts come with an extensive repair kit.
Putting it All Together
As we previously mentioned, bounce houses are an excellent decision to bring fun and excitement into your child's life. However, it is a smart thing to be concerned about potential damage, holes, and having the bounce house deflate. This is why when searching for a bounce house, you should not go by price alone, but also make sure the bouncy castle is double, triple, and even quadruple stitched and that it comes with a quality repair kit. At Way Up Gifts, we have ensured that all of our bounce houses & water slides meet this criteria and will provide fun and excitement for months and even years to come.