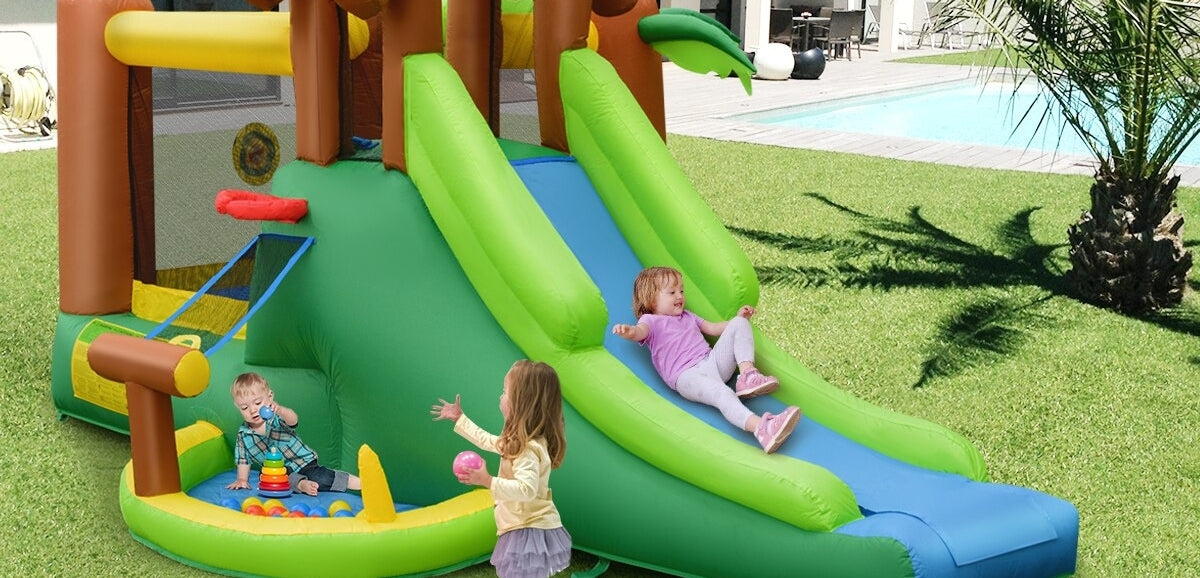 Bounce Houses & Water Parks: Our Featured Products for Summer
Inflatable Bounce Houses and Water Parks for Sale
We are excited to announce that we have a few new and exciting water parks and bounce houses for summer 2021 along with a few of our hot selling classic options as well. We have highly discounted most of our bounce houses and in addition, they offer advantages and perks that make buying from Way Up Gifts the best option.
Our Bounce Houses & Water Parks INCLUDE an air blower
You will not have to go shopping for an air blower when you buy bounce houses from Way Up Gifts. Just by searching around, you will find that quality air blowers can cost $60-$100 and even more. You will have everything you need when you buy your bounce house with us in just one easy shipment.
Bounce Houses are the Ultimate Fun Gift for Kids
Summertime should be about having fun with and for your kids... they are typically off school and ready to play with siblings, friends, and even themselves. What better way to entertain your kids for days and hours than one of our awesome bounce houses and/or water parks? 
Featured Bounce Houses & Water Parks
Conclusion
Our bounce houses and water parks are now on sale for summer 2021. They arrive within 5-10 days and are now shipped from the USA. Not only that, but they come with an included blower so you will have everything you need to set up your bounce house right away. Bounce houses and water parks are truly the ultimate gift for kids and they are sure to have many days of fun bouncing, playing, and sliding.