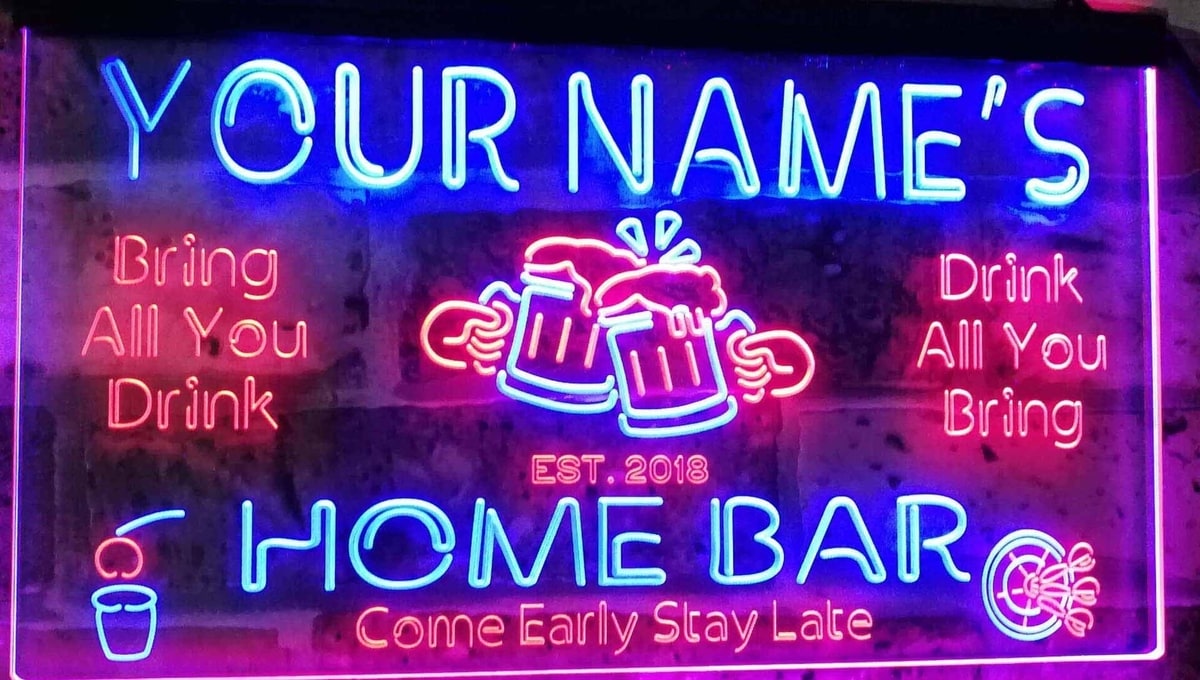 Five Reasons LED Neon Light Signs Make the Perfect Gift
Why LED Neon Light Signs Make Amazing Gifts
Want the perfect gift for any age? Look no further! Our popular LED neon light signs are one of the hottest gifts available because they can be personalized, they are unique and memorable, the neon lights are fun and exciting, there are designs for all ages, and they are affordable.
LED Neon Light Signs can be Personalized
The first reason why our LED neon light signs make amazing gifts is because there are a variety of personalized signs. It is our opinion that personalized gifts make better presents because they are, well... more personal! It adds a special touch to let the recipient know it is truly theirs. Our dual color personalized signs can be customized with one line and an established year, and our single color personalized signs can be customized with one line. We also offer fully custom signs that you can design yourself!
They are a Memorable, Unique Gift
It is likely that the potential recipient has never even seen one of our fantastic LED neon light signs before so it would be such a surprise. Unique gifts are such a hard thing to come by nowadays, but we believe our signs take the cake! The recipient will remember the unique sign they received for years to come.
Neon Lights are Fun, Create a Great Atmosphere
Everybody loves neon lights, but usually they only think of them lining the street of big cities like New York and Las Vegas. However, you can bring the fun and exciting atmosphere straight to home and brighten up a place like a home bar. They also work great for night lights for kids, which brings us to our next point.
The Signs are for All Ages
We carry a variety of signs for all ages and types of people. Check out our LED neon signs for kids, LED neon signs for her, and/or LED neon signs for him. As seen in the image above, the LED neon light signs make great night lights for children. Adults are also nearly as mesmerized by the neon lights, too!
LED Neon Light Signs are Affordable
Our LED neon light signs are an affordable gift. They are cheaper than traditional neon signs and not too mention they are much less fragile, lighter, and typically last longer. If you are looking for our cheapest option, go for one of our single color signs. Our new dual color signs are also a great option as many customers love the new double color look on the signs.
Conclusion
There is no need to look any further! Our LED neon light signs are truly the perfect gift. First, they can be personalized which adds a special touch that the recipient will cherish. Next, the signs are a unique, memorable gift, they create a fun atmosphere, and they can be enjoyed by all ages including children. Last, they are an affordable option for most people and cheaper than traditional neon signs. We hope you enjoyed our top five reason why our LED neon signs are an amazing gift, and we hope to connect with you soon.