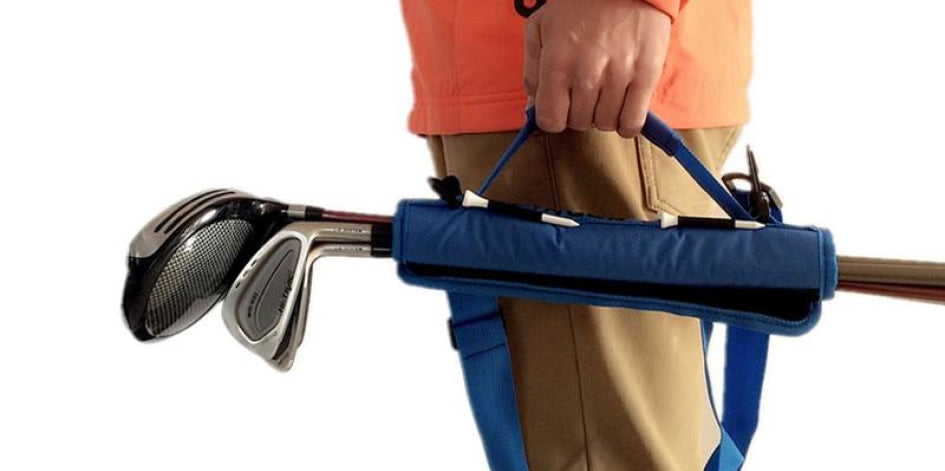 Top Gifts for Golf Players and Golf Lovers
The Best Gifts for Golfers and Golf Lovers
Golf is one of the best sports out there as any one can play it, and it can also be a game that you can play most of your life. Furthermore, it teaches great life skills such as strategy and honesty. Because we love golf here at Way Up Gifts, we certainly have a variety of golf gifts that any recipient would love. In this post we will share some of our top selling and hottest golf items.
1. Golf Club Driving Range Carrier
No one likes to carry a huge heavy golf bag when they are only going to practice a few clubs at the driving range, that is why our golf club driving range carrier is such a convenience! It is easy to use and can hold 3-6 clubs. Available in blue.
2. Panda Plush Animal Golf Driver Head Cover
Our unique plush panda driver head cover cover is the perfect gift for your golfer wife, girlfriend, mom or kid. It fits easily on nearly every make and model of driver and you will love its soft comfortable feel while it protects your club. So fun!
3. Personalized Golf 19th Hole Bar LED Neon Light Sign
Our LED neon light signs are some of our top selling products, and this personalized golf 19th hole bar sign is no exception. Place it in a home bar or man (woman) cave and it will create the perfect, unique atmosphere. Available in a variety of neon colors and sizes.
4. Embroidered Golf Towel
Any golfer knows that clubs get dirty with every single hit. A golf towel is an absolute necessity for cleaning off clubs and also have a variety of other uses. Make it extra special, with our embroidered golf towel, which comes personalized for that extra special touch. Available in five colors for him and her.
5. Personalized Golf Canvas Tavern Sign
Our personalized golf canvas tavern sign is the perfect home decor piece for the golf player or golf lover. It includes a top line for a name, a second area of black text up to 30 characters, and an established year. You will be impressed by the high quality of this item!
6. Premium Large Windproof Golf Umbrella
One of the worst cases while golfing is to be stuck in the rain. However, having an umbrella can be a lifesaver. Even if you are riding in a golf cart rather than walking, our large windproof golf umbrella will be a lifesaver because from experience, we all know you still get very wet even inside a cart, especially when it is windy.
7. Personalized Golf Shoe Bag
A golf shoe bag is important because most golfers like to wear regular shoes or flip flops on the way and after golfing because it protects the bottom of the cleats, plus regular shoes are much more comfortable if deciding to do something like hit up a bar afterwards. Our personalized golf shoe bag even includes a compartment which can fit our personalized golf towel, and can hold a couple balls.
Conclusion
No matter if you know an expert golfer or someone completely new to the game, our top golf gifts are practical and can make the game that much more fun. Whether you need a fun plush animal to cover your driver, or want a cool LED sign to party up after the game, Way Up Gifts has you covered. We hope you enjoyed our list of the top seven gifts for golf lovers and golf players, and we hope to connect with you soon.