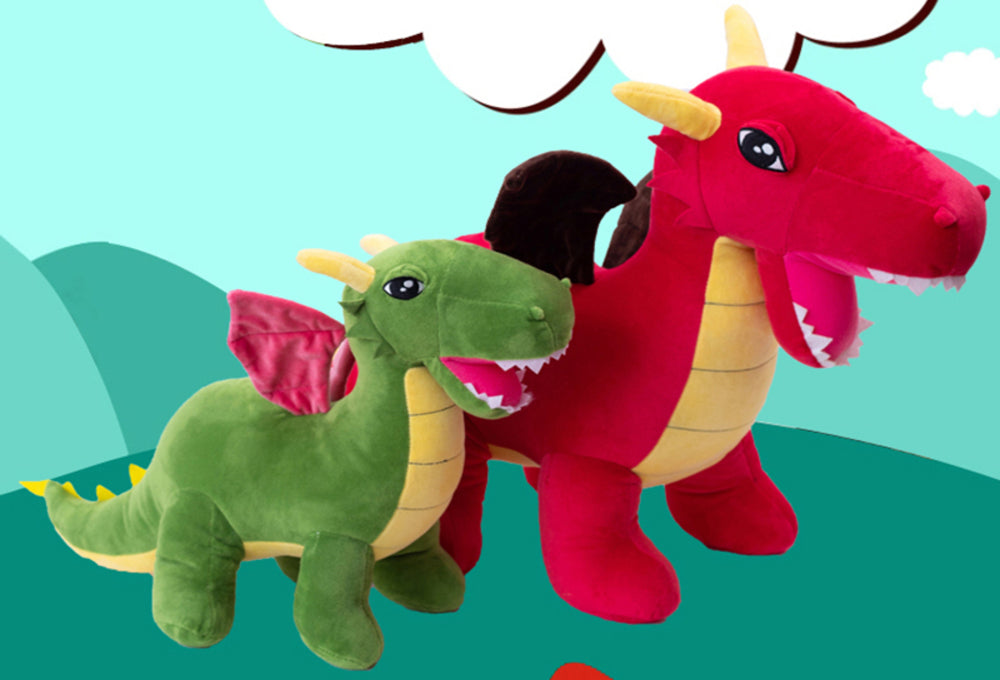 Seven New and Exciting Stuffed Animal Plush Toys!
NEW Stuffed Animals!
We have just added seven hot and new stuffed animals to our collection for 2020. In this blog post, we will share with you some of the photos of these new plush toys as well as provide brief descriptions and link to the product pages. We are very excited to be sharing these with you!
Not Too Early to Shop for the Holiday Season
A brief note before we dive into the seven new stuffed animals is that although it is still July, the holiday season will be with us before we know it. We cannot be positive all of our current stuffed animals that we are currently producing will still be around by the holiday season (although likely most will). However, to be certain, it would be a good idea to take advantage of any sales leading up to the holiday season so you have your stuffed animal stocked and ready to go for Christmas. We are currently offering free shipping for orders $99+, so if you want to buy multiple stuffed animals for a single child, or have multiple children, now would be a great time to take advantage of the offer.
Seven New Stuffed Animals
1. Cute and Detailed Cow Plush
These brand new cow stuffed animals are made with careful details including a silly tongue, a belly button, swirled cheeks and more: Your little one will love them! They are available in four different heights so you can be sure you get the size you need.
2. Vibrant Dragon Dinosaur Stuffed Animal
Our new dragon dinosaur stuffed animal is crafted with vibrant colors and elegant details including horns and wings. This is a stuffed animal your little one will love playing with for hours. Shop our entire dinosaur stuffed animal collection to buy a whole set!
3. Cuddly 40" Brown Bear Stuffed Animal
Our new 40" brown bear stuffed animal is sure to become your little one's new favorite cuddle toy. Filled with soft pp cotton and made extra plump, it is perfect for laying on and sleeping with. Your little one will feel so much more safe with a big brown bear to protect them!
4. Giant Stuffed Animal Orca Whale
Our new giant stuffed orca whale is like winning the grand prize at one of those classic amusement park games filled with plush toys. Although, buying one is so much easier! For the full experience, buy our largest size, it is also available in a smaller medium size.
5. The Perfect Rhino Stuffed Animal
Our new rhino stuffed animal is available in three cool colors. Your little one will love its realistic look and features and you will love its long lasting quality. Available in three sizes from small to large.
6. Rainbow Dolphin Stuffed Animal
Our new rainbow dolphin stuffed animal is the perfect gift for your child! Aside from the amazing colors, it even includes trendy eyelashes. Also available in a unique blue and gray color. Filled with soft pp cotton.
7. Giant Teddy Bear
Available in a variety of colors, our new giant teddy bear is the new hottest affordable gift for 2020. It measures about 55in in height and is filled with soft pp cotton. All colors include a cute bow on the neck and are guaranteed to make a great cuddle buddy!
Conclusion
Our seven new stuffed animals were just added to the collection and are ready to be purchased. Although we are sure your little one will love any of these new plush toys, if you are interested in another style, you can view our entire stuffed animal collection here. Be sure to take advantage of our free shipping on orders $99+! We hope one of our stuffed animals brings great joy to the little one in your life.